Gary Pattison, the co-owner of the Old Hastings Mercantile & Gallery, may not be getting an Oscar statuette, but he does have a connection to someone who won one.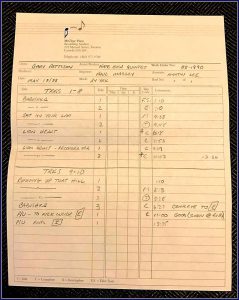 Paul Massey is one of three men that won the Academy Award for Best Sound Mixing at the ceremony on Sunday. He got his start in the business in the 80s in Toronto, later working with Pattison on two movies.
Ironically, Pattison says he was watching "Bohemian Rhapsody" – the movie Massey won an Academy Award for – instead of watching the ceremony on Sunday. It was when he was looking up the winners the next day that he saw Massey won and recognized the name. "It's been decades since we've worked together," Pattison says, but he was still quick to realize the connection.
While Pattison had no idea Massey would become a star sound engineer, the signs of a successful career were there. "He was energetic, enthusiastic and willing to learn," he says.
Massey had been nominated seven times before winning on Sunday for his work on movies like The Martian, Walk the Line and Air Force One. Before those blockbusters he worked on "Beavers: The Biggest Dam Movie You'll Ever See" in 1988 and "The January Man" in 1989, both with Pattison. Unfortunately, he says the latter two movies didn't see the same critical acclaim as the former three did.
Along with working on those projects with Pattison, the Oscar-award winner unintentionally helped Pattison land his then-girlfriend-now-wife Lillian. He wanted to impress her so he played her the woodland quintet he worked on with Massey and British musician Kate Bush. Pattison says Lillian liked it so much she asked him to make a 30-minute recording of it on cassette. "I'm pretty convinced that was a big plus in my favour to winning her over," he says.
Pattison says his wife joked that Massey got an Oscar, but you got me. "You're absolutely right, I think I came out better on the deal," he said back to her.