A large, porcelain "Firestone" sign was stolen from a shed on Trout Creek Lane in Bancroft.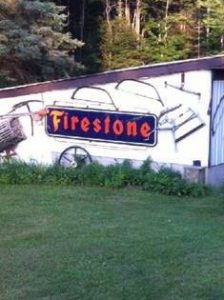 OPP says the sign was stolen between the evening of March 30th and the morning of April 2nd.
No details on what the suspects look like, or how many are involved are known.
Anyone with information is being asked to contact the Bancroft OPP at 1-888-310-1122, report it online or to call Crime Stoppers at 1-800-222-8477.