Highway 118 will be closed between July 22nd and the 26th to replace a structural culvert at Deer Lake.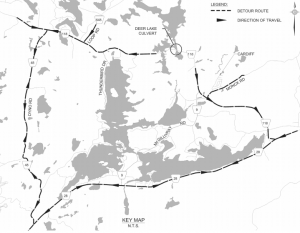 Project Manager with the Ministry of Transportation Dan Brandao says, barring any setbacks, the work will not take more than five days. He adds that signage will be put up in the coming days to outline the detour route.
MTO notes that emergency services have been consulted with and will be notified in advance of the road closure to make sure everything is properly coordinated.
The specific time of day when the work will be happening is not known but will be made available before work gets underway.