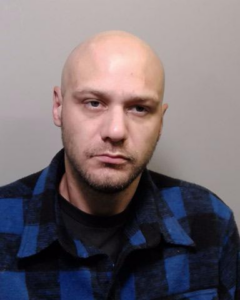 BANCROFT: OPP are asking for the public's help locating a Bancroft man who's wanted for numerous charges.
Maurice Martin is wanted for assault with a weapon, possession of a weapon for dangerous purposes, along with other charges. 
Martin is 37 years old. He's described as about five-foot-10, 170 pounds, with a slim build and shaved head. 
Anyone with information on his whereabouts are asked to call police at 1-888-310-1122.