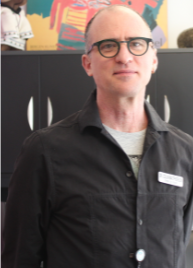 Quinte Health Care officials are urging people to wear masks, amid a surge in respiratory illnesses.
They say RSV, influenza and COVID-19 are particularly impacting children now, as QHC's four hospitals saw a 20 per cent increase in admission of kids in October, compared to the same month last year. 
President Stacey Daub encourages people to think about it as a personal responsibility, rather than a rule. 
"Nothing beats good common sense," she says. "I think that's an easier thing to talk about; for people to take a step back and think about older people in their families,  those who they know are vulnerable."
Meanwhile, although there's no provincial mask mandate now, Chief of Staff Dr. Colin MacPherson says he trusts that Ontario's Medical Officer of Health will make recommendations that take into account the demands on hospitals.
He adds that mask decisions shouldn't be viewed as political and wearing one is "not a big deal."
And, as QHC deals with a surge of respiratory viruses, the impact on the overall health care system is starting to be felt.
Daub says the spike hasn't yet caused "systemic" change in services, but it is taking a toll. 
"We haven't closed down surgeries. But we have had to close down (individual) pediatric surgeries, because of volume for that particular day. So the (stress on hospitals) is very real."
Daub says capacity of pediatric units across QHC's four hospitals is at 135 per cent. 
Medical Officer of Health, school board director encouraging masks
Other community leaders are also strongly urging people to take extra precautions, as respiratory illnesses surge. 
Hastings & Prince Edward Medical Officer of Health Dr. Ethan Toumishey says he recommends "all residents revisit the simple public health guidelines that have helped limit the spread of illness throughout the pandemic." That includes wearing masks and staying up to date with vaccinations.
And in a message to parents, Hastings & Prince Edward District School Board Director Katherine MacIver urged people to follow public health guidelines. 
She says "wearing masks in schools is not mandatory, however it is strongly recommended for staff and students."
She adds the board will respect "personal choices."