Bancroft taxpayers will be paying more for OPP service next year.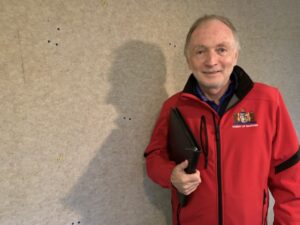 It's a sign that the formula by which municipalities are charged for police services must change, says the Mayor.
Paul Jenkins says other municipalities across the province are seeing OPP bills go down, but in Bancroft the bill is going up, because the formula is partly based on the number of calls the detachment gets from each municipality it serves.
"Of course the Town of Bancroft being a hub with all the commercial activity, the well-documented situation with addictions and mental health, we get a disproportionate higher number of calls for services than other (North Hastings) municipalities," he says. "We've lobbied extensively on this, starting 10 years ago, and we continue to lobby on it."
"We have 4,000 residents. There's a lot more than 4,000 residents that use the services of the town; it's quite obvious that the outlying areas utilize our services, which is fine. We're a hub community … and I'm sure we're not the only hub community."
Jenkins says he doesn't wish "ill will" on municipal neighbours but is lobbying with the province to change the formula so it better supports "hub" communities like Bancroft.  
Bancroft's bill for police service in 2023 is about $1.34 million, up from about $1.32 million charged for 2022. It's enough of an increase that it could impact the tax rate, Jenkins says.
He says every $50,000 of additional costs to Bancroft can translate to a one per cent tax increase.