Bancroft Mayor Paul Jenkins says he's pleased with figures recently released as part of an audit of the town's finances.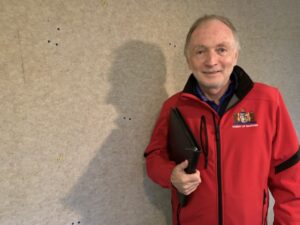 The report, from the firm Bakertilly, showed the town's net financial assets were valued at -$4.7 million at the end of 2021. That represents an improvement from 2017, when it was -$8.7 million. 
"We put a plan in place quite a few years ago about debt reduction and efficiencies and reducing buildings and making things more efficient," Jenkins says. 
He adds the smaller debt will allow Bancroft to prepare for some other big investments on the horizon, such as improvements to the town's water tower and the Station Street bridge.
The audit also showed Bancroft had a cash surplus of about $800,000 at the end of 2021. However, Jenkins says that money will disappear quickly. 
"Part of that 800,000 could be directed towards projects that are already underway and we should finish by year-end," he says. "We'll take that money and put it into a reserve. It's most definitely better than having a deficit."