Bancroft Community Transit officials hope local people will show them some love this Valentine's Day.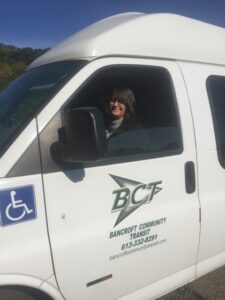 The organization, which helps people without vehicles get to vital appointments, is selling charcuterie boxes to raise funds. 
BCT began selling similar charcuterie boards of gourmet food before Christmas and ended up raising $5,000. Director Gwen Coish says that was enough to cover 25,000-kilometres worth of driving. 
BCT is a non-profit that charges users a small fee to get to local appointments but doesn't charge at all to get people to vital medical appointments outside the region. And Coish says it's facing some new challenges.
"Fuel has gone up exponentially, so we've been struggling since mid-year, last year," she says.
The charcuterie boxes are selling for $39.50. To purchase, you can drop in BCT's 24 Flint Avenue location, call the office at 613-332-8291 or reach out through their Facebook page.