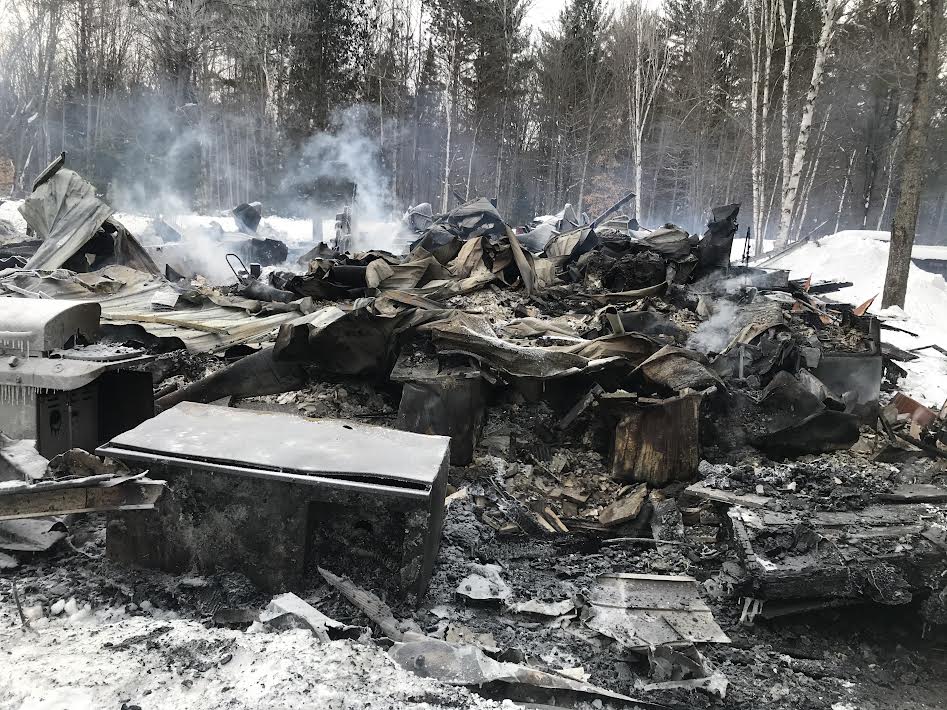 Madawaska's Valley's Fire Chief says it was a miracle no one was hurt in a fire that destroyed a Combermere home Friday night.
Chief Corwin Quade said the blaze led to an explosion, as a floor collapsed. At that point, a massive fireball shot out of the house from the garage and towards firefighters, who were working frantically to control the blaze amid temperatures that were -40C with wind.
Quade said the homeowners were on vacation in the United States when the blaze happened. He says it's being treated as accidental, not suspicious. The Ontario Fire Marshall is now investigating, but Quade says, given the extensive damage, the exact cause may not ever be known.
He says the house located on Annie Mayhew Road, is completely gone and even an Audi in the garage has completely melted.
Quade says it was one of the most serious blazes the Madawaska Valley Fire Department has ever been called to.
But the blaze is out now, and there's no more risk to public safety. He also says the house was insured and the damage is expected to be assessed as in the multi-million dollar range.