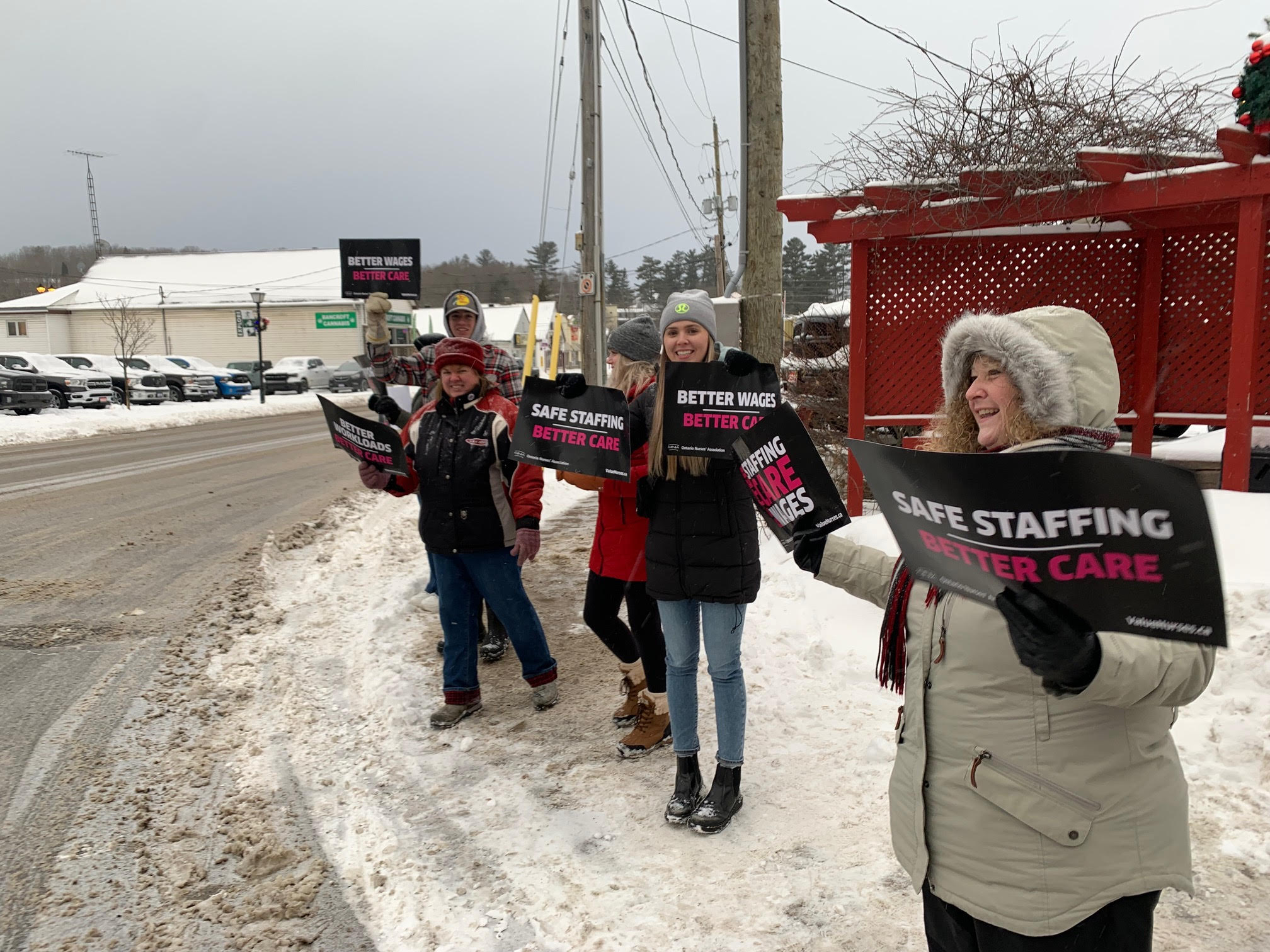 It's time for the Ontario government to show it cares for nurses.
That was among the messages at a demonstration in Bancroft on Thursday, Feb. 23.  A small group of Ontario Nurses' Association members and supporters gathered at Hastings and Station streets. They held signs advocating for better staffing and wages.
Pam Cannon, a rep for ONA's local chapter, said the province must address staffing challenges, as many nurses are overworked and tired. 
When asked how tough working conditions are for nurses now, she says "It's bad. It's very bad. We have staffing shortages throughout the province. It's a strain everyday.
"We want to show the dissatisfaction with the way things have been going. Like our signs say, we want better staffing."
Cannon says ONA is in the midst of bargaining for a new deal with the province. And her chapter will also soon begin talks for a new local contract with Quinte Health. 
Cannon adds that the lack of wage increases for nurses is concerning. She says she's a veteran nurse and when she started, her wage was respectable. But new nurses just joining the profession aren't being given as strong wages, relative to the times.
"A nurse starting now, in comparison to when when I started, is making about $12,000 less a year, (relative) to inflation," she says. "That's pretty significant. The workforce is predominately women, so it's important that women have competitive wages."
Over the sounds of several cars honking, Cannon says there's clearly strong support for nurses here.