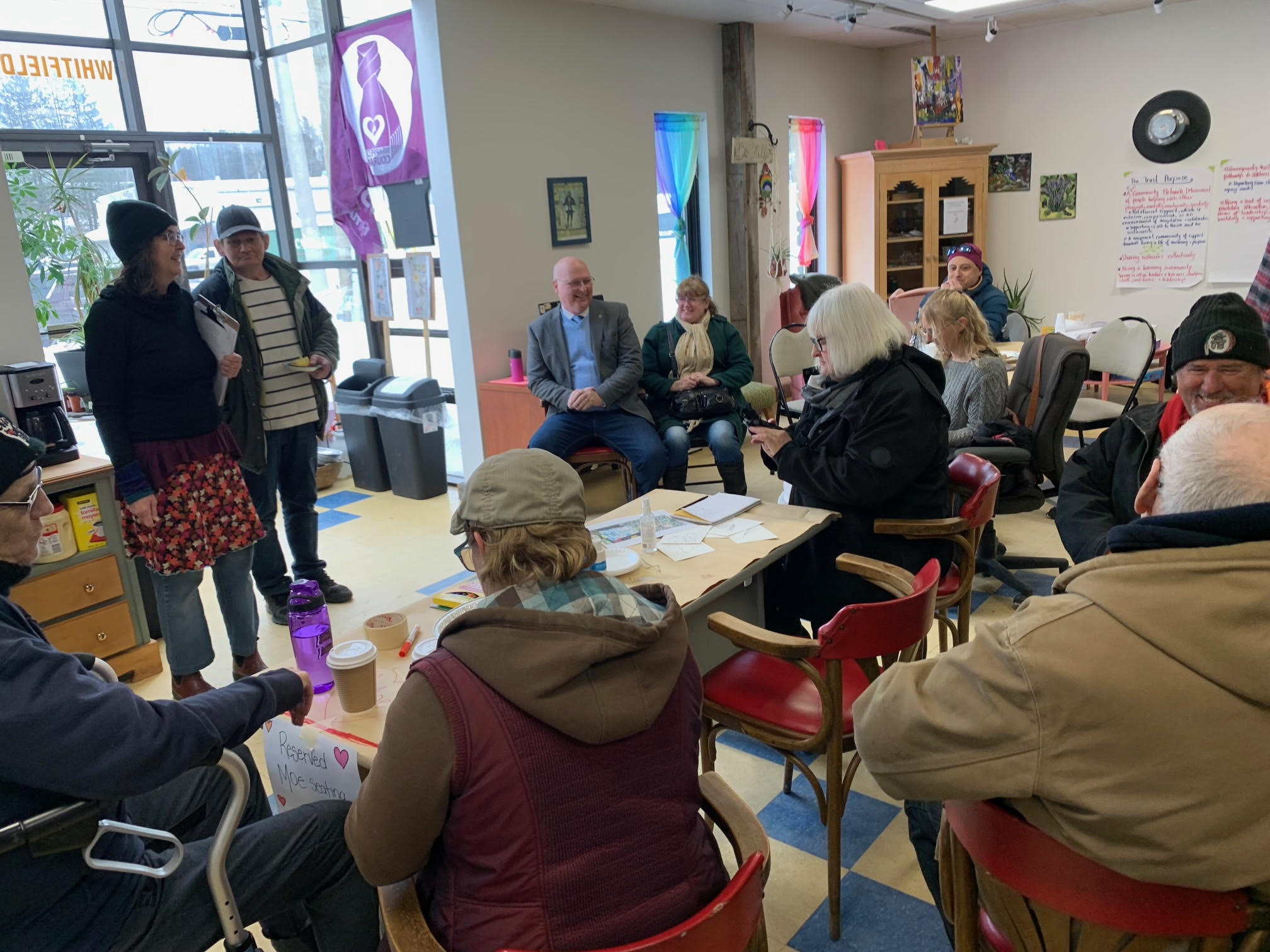 Great things are happening at North Hastings Community Trust. 
Visitors to the Trust's Valleyview Drive building learned that on Friday, as the community-building organization held a celebration.
The lunchtime event was partly to celebrate a recent Ontario Trillium Foundation grant. The Trust received $28,600 last year, which allowed for open house events and workshops. 
Carly O'Neill, a social worker at the Trust, said those workshops evolved into Harvest the North, a program that addresses food insecurity.  
"Some of the workshops were about learning how to grow food for your family," she says. "There was cheese making, there were bee workshops … And (there were workshops about) just learning how to grow food to be more independent and self-sufficient." 
O'Neill says work is already underway to see how Harvest the North can grow even more. She says that might involve building more community gardens, like the one behind the Trust's building.
Amid the celebration, were messages that North Hastings Community Trust needs more help, both from governments and the public. 
Guests, which included Hastings-Lennox & Addington MPP Ric Bresee, heard how the overnight shelter, which the Trust opened this winter, is going well. But Executive Director Jane Kali says she and her colleagues don't want to operate it for long. 
"We didn't want to take on the warming centre because our focus is collective, sustainable, long-term housing and building our capacity for that," she says.
"Emergency responses are not the ultimate answer. And it's really hard. No one should have to live in a segregate setting in one room and sleep beside other people – I couldn't do that. There are few people who are housed who could do that. We want housing; truly affordable housing."
Kali says she was grateful to have Bresee at the event to have him hear that more work is needed to address homelessness. In the meantime, though, she hopes the community will continue to donate food for the shelter.