It's too early to tell if the closure of Minden's emergency room will have an impact on patient volume at North Hastings Hospital.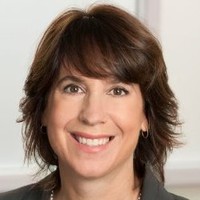 That from Quinte Health CEO Stacey Daub, as the Bancroft hospital enters its most challenging time of the year. 
She says her team will watch for the impact of the decision, which is expected to bring more patients to Haliburton Highlands Health Services, the next hospital to the west of NHH, once the Minden closure occurs on June 1.  
"I'd say the short answer is 'we just don't know,'" says Daub. "It's hard to predict the ways people will react." 
"We're monitoring it very closely and we'll be watching over the summer to see if we see any migration of individuals coming from that region. Health care doesn't have any boundaries or borders. Ontarians should be free to travel in need of health care." 
She's confident that a program to bring more physicians to Bancroft for the summer months will help the hospital handle the usual influx of patients that starts following the Victoria Day weekend.  
But, to ease pressure on staff, she encourages people to consider if their health concerns can be treated elsewhere, such as at pharmacy or by a family doctor, before visiting the emergency room.