Bancroft Mayor Paul Jenkins doesn't have a positive first impression of the provincial budget. 
Ontario tabled a record $204.7 billion budget on Thursday, Mar. 23. It includes a deficit of approximately $2.2 billion for this fiscal year.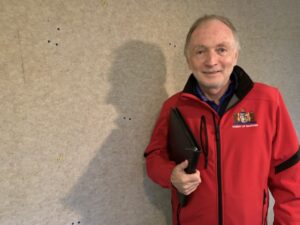 Jenkins was waiting to hear the news, as he's long argued the province must do more to help small municipalities with several issues, including housing and homelessness. But he wasn't impressed with what was released and didn't mince words when expressing his thoughts. 
"What everybody really needs is housing and helping with infrastructure," he says. "To be frank, I didn't see a lot there that I felt would directly impact us in Bancroft; still no definitive programs to help. In that respect it was a little disappointing. 
On reflection, he added that "disappointment" wasn't the right word.
"You're disappointed when you think something is going to happen and it doesn't. But based on everything I've seen from the current government, and the previous government, my expectations were low. 
"They seem to be putting their head in the sand on (the housing and homelessness) issue. I wasn't confident we were going to see anything and, in that respect, they didn't disappoint." 
He added that "the devil is always in the details" and more about the provincial budget will be known in time.
On housing and homelessness, he said the town will need to keep working with the federal government and to look within for solutions. 
The MPP for the region, however, countered the mayor's comments.
Hastings-Lennox & Addington's Ric Bresee said he believes the budget does heed Jenkins' calls.
"The budget highlights a $202 million increase in the homlessness and homlessness- prevention files," he says. " So there's a lot more money being added in.
"I'm looking forward to the next couple days where we'll see the local allocations for that. I'm very confident that we're going to see some significant growth in those files."
On Jenkins' charge about a lack of programs, Bresee said he's confident the mayor will change his mind in time.
"The budget is not specifically about the programs; the budget is the money allocation to provide for the direction that we need to go in," he says.

"The programs will be coming out and now that we have the funding for them, he'll start to see those programs. As much as he's underwhelmed, I think he'll be pleased in the long run."

Bresee, a member of Premier Doug Ford's Progressive Conservative government, said that, aside from addressing housing and homelessness, the budget also puts Ontario on a good financial path.

He says the budget predicts that by next year Ontario will have its debts paid off and be in a surplus position, giving it the power to invest more.

Jenkins noted that he thought the debt production plan was a positive aspect of the budget.