Bancroft's Mayor says he hopes the Town can keep water rates reasonable for residents, despite some anticipated big costs coming up.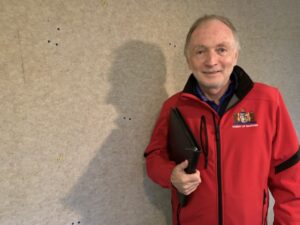 Mayor Paul Jenkins says the town has an "extremely challenging" task ahead, as it looks to upgrade water infrastructure. 
He says the water tower may need to be replaced in the next three years and more will be known, likely by Nov. 23. That's when council is expected to review a report by Watson & Associates, a firm first hired five years ago to review the town's water system. 
That firm, Jenkins says, has already called for increases to rates, due to aging infrastructure and regulations.  
"(Bancroft) is bound by the Clean Drinking Water Act. You must provide clean, safe drinking water," he says. "You have environmental regulations, with respect to wastewater. I haven't seen any numbers yet, but I anticipate it's going to be very challenging." 
Jenkins says the water costs speak to the importance of the Town's plan to grow its population. He says if more users are added to the water system, the costs can be spread out more.